From Fragmentation to Focus Evening Session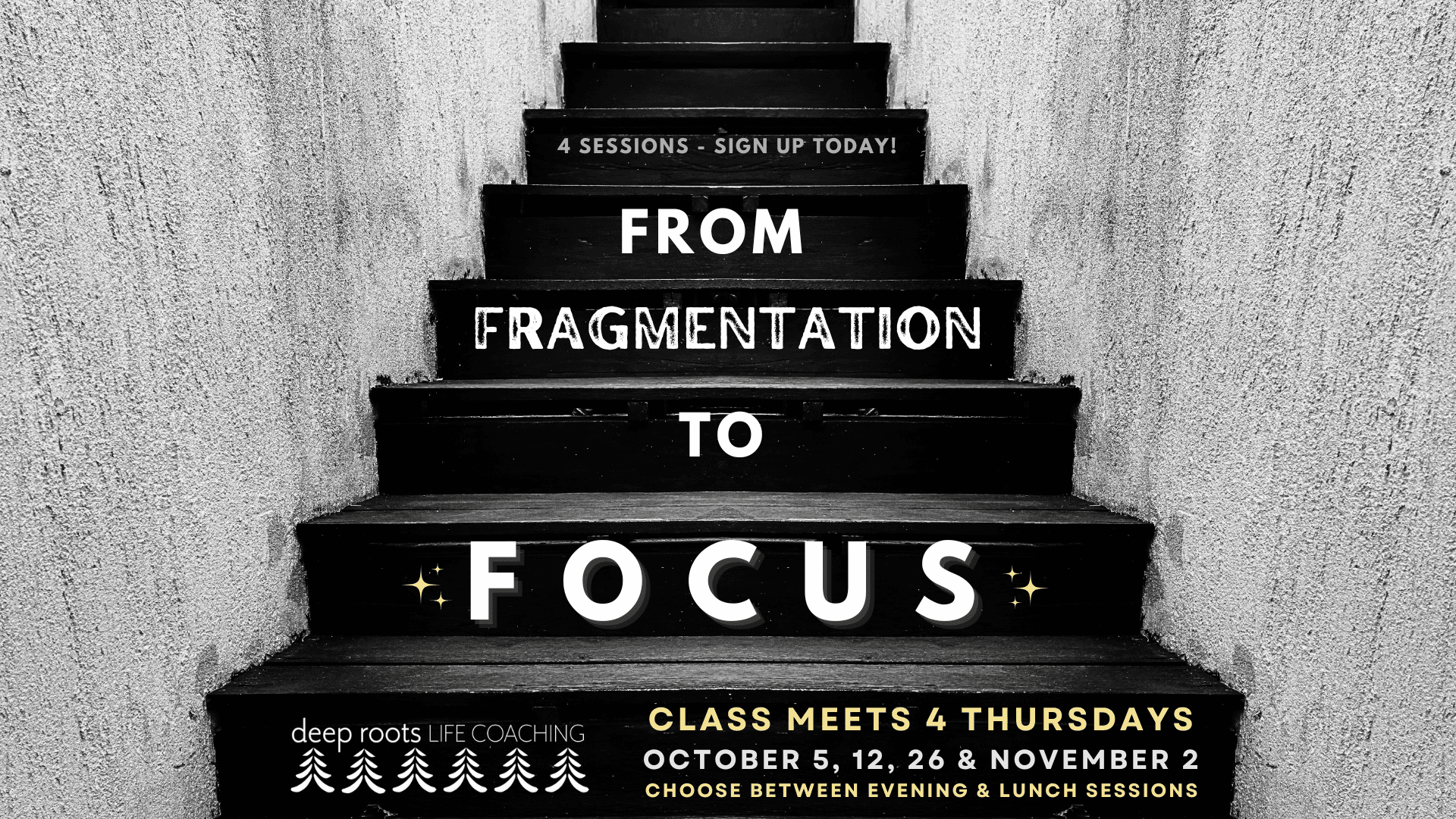 Bringing our fragmented, frenzied daily lives into focus: tangible ways to welcome balance, meaning and joy into our days.
This workshop meets 4 times – Thursdays
Dates: October 5, 12, 26 and November 2
(will not be meeting October 19th)
Times: 7:30-9 pm 
Do you feel exhausted, overwhelmed, burned out?  Or maybe just off center or in need of a little extra support? 
Regardless of our age, our work and stress levels we can all benefit from a listening ear, an authentic supporter, a sounding board and accountability partner.  Someone outside our inner circle that can help us see outside of ourselves and to help remind us of our uniqueness and our purpose.   Through this course we will learn techniques in mindfulness, gratitude and intentionality that will bring about a mind shift toward the positive.  These ways of being help us remember who we are and to love ourselves while building courage to seek new paths forward toward balance and joy.  We will also use our collective wisdom to support and share with one another tools for the journey.  These group sessions/workshops are great for people who want to experience the benefits of life coaching in a group setting.